Posted on September 22, 2012
My porch is wicker furniture and really needs cleaning. What's the best method?
"Wicker" refers to woven furniture made from a variety of vines, grasses, and plants. There are four major types of wicker: rattan, reed, willow and bamboo.
Although thought of as outdoor furniture, wicker is not very resilient. Rain and direct sun will damage the woven material as well as the wooden frame.
Wicker does benefit from humidity, as the dry indoor heat found in northern climates will cause the woven material to crackle and creak under pres sure. However, the amount of moisture present on a porch often contributes to the buildup of a sticky film made up of dust and other airborne particles.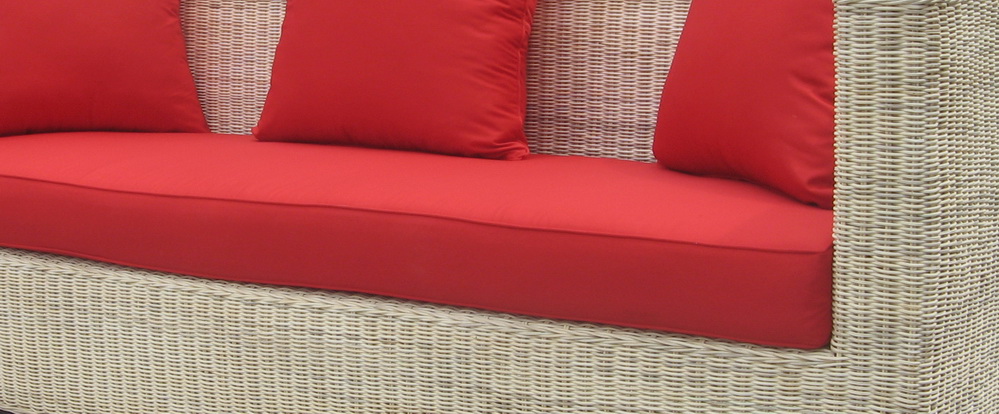 Wicker furniture benefits from regular dusting to slow this sticky buildup. When heavier cleaning is needed, a wipe down with a cloth, dipped in detergent and water and wrung almost dry, is usually sufficient. Try using a small brush to remove trapped soil.
Can I hose down my wicker furniture outside?
Wetting wicker that has been painted or varnished may crack the finish. Since many wicker pieces are woven on wooden frames, the water may damage the wood or loosen the joints.
Unfinished wicker, such as in a basket, can often be scrubbed with a soft brush and quickly hosed off. Allow the water to run off and dry with a towel to avoid damage from excess moisture. Then dry the piece thoroughly.