Posted on October 1, 2010
As we know, there are various of material except wood, which is used as furniture material such as bamboo or rattan. Each material used has its advantages and disadvantages. Those materials bring natural ambiance in the house and boost the looks with its appearance.
Bamboo grows in the cold mountains to hot climate regions, it is including in true grass. It is fast growing wooded plant. In Asia, bamboo is used widely particular in East Asia and South East Asia. Bamboo is used in other ways either; it is used as construction material, fencing, bamboo carving and others. Bamboo is also used for culinary and medicine, either used as an angklung, which is an Indonesian musical instrument. An innovative style of flooring that is using bamboo as its material. Recently, even more bamboo furniture is offered in furniture store or manufacturer.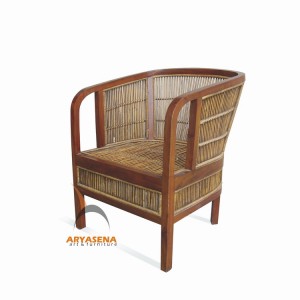 Other furniture is rattan furniture, which is included in the wicker furniture. Wicker furniture as well available in other material such as water hyacinth, or else. Rattan is kind of vine-like of palms scrambling over other plants, usually found in Asia, Africa and Australia forests that has tropical climate. Different from bamboo, rattan stem is solid which around 2-5 cm diameter. Rattan has its distinctive appearance that is fascinate people, thus rattan furniture is popular.
Even wood still preferred as furniture material especially for indoor furniture, rattan is famous either. Since rattan brings natural distinctive style to the house, which reminds us to the warm tropical atmosphere.