Posted on October 27, 2010
Furniture of rattan is actually not out of date and it is still in fashion even it is in high demand in abroad. Rattan furniture is appropriate when it is associated with green design theme that widely spread around the world. Do not imagine an old-fashioned rattan chair, you must have amazed when you see varied designs and selections of wicker furniture. Available in a variety of functions ranging from dining chair, coffee table, sofa, until the bar stool, wicker is perfect paired with minimalist-style indoor natural.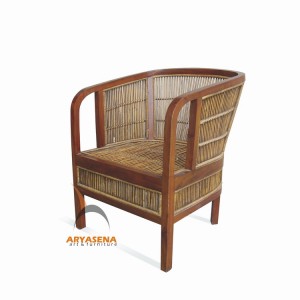 You should not be afraid of looking dull and old when using rattan furniture, in fact its designs are not less attractive than wood furniture. Indeed, with very inelastic rattan, it can be processed to be varied selection of wicker furniture. Starting from the use of woven rattan stick to its skin, as well with natural finish or painted. Rattan as though there is no limit to be explored.
Rattan plants are widely distributed in several regions in Indonesia such as Sumatra, Java, Kalimantan, Sulawesi and Nusa Tenggara. Currently, Indonesia supplies 70% of rattan in the world. It is actually quite dangerous because Indonesia supplies rattan as raw materials, not in the form of finished products. Furthermore, rattan produced by various manufacturers around the world in various types of products.
These are some reasons why the cane can be an alternative. Wood becomes very valuable at this time and greatly reduces its use. Certified wood and timber are very expensive, while using illegal wood just like to take part in the increase of global warming. Wood has limited flexibility, would be damaged if it reaches a certain point arc. In a curved wood, any special technology is needed that is not easy and not cheap. Compare with rattan that is very elastic and easily manufactured. Wood has its limited use, different from rattan that each piece of it can be used. Unlike wood that looks cheap if given dye, rattan is not lost though given the character of black, white, blue, as rattan is able to penetrate color well.
Many of designers have realized the potential of rattan tough rattan is imported from Indonesian as raw materials. Rattan Industries in the state of the shortage of raw materials for large rattan material sent out. Thus, we should protect our rattan industry.